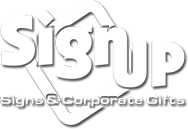 signage

Every company has to display their brand prominently to maximise exposure. We offer a wide selection of signage options from very affordable chromadek signs with aluminium beading to lightbox, neon and illuminated pylons. Let us consult with you on the best solution to fit your business and pocket.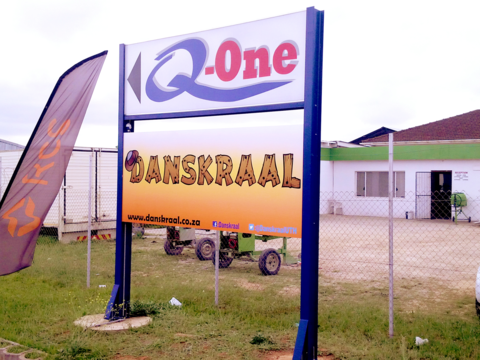 Chromadek Signage has been a favourite for many years. Chromadeck is great for outdoor displays. It can be applied with a full colour digital print or cutout vinyl graphics. The product is limited in widths of 1,25m due to coil sizes, but there are some creative ways of combining panels without losing a quality finish.
The sheet metal can be installed flat against walls where low costs are critical, or mounted to frame & finished off with a color coded aluminium trim for a higher quality finish.
Standard sheet sizes are 2,45m x 1,225m & 3m x 1,225m. It's always best to work within these sizes for the most cost effective, yet practical choice.
The sheets can be guillotined to smaller sections & are used in a large variety of applications due to their durability.

Lightboxes or backlit signs are great ways of advertising your brand as you get both day and night time exposure.
Lightboxes are made from alluminium extrusions and features welded alluminium tubing as intergrated braces to strengthen the box.

Clients can choose between a perspex face, or a tensioned flex material similar to PVC for larger boxes. UV resistant coating is used on the flex material that can be 100% printed to give a total digital full colour image

Lightboxes get powered either by LED's or energy saving Florescent tubes.

Billboards are one of the greatest means of advertising a product, brand or service. Billboards are placed alongside a busy highway, or on the side of a large building, where you will be guaranteed to grab the eyes and attention of many.
Billboards are highly visible, typically showing large, eye catching, sometimes witty slogans with distinctive visuals.
Although billboard advertising does require a significant upfront investment, the long-term return on investment is unmatched by any other form of advertising.
Perspex Lettering is a very popular sign type & often a favourite in ensuring sufficient brand exposure! The 3rd dimension truly offers a professional finish to any sign.

Perspex or Aluminium letters are laser-cut or routered out of perspex or aluminium to your specific logo or lettering.
Most if not all our signs are illuminated using a variety of different methods. The more common is LED strip lighting which is by far the most reliable and cost effective in the long run.
Pylon Signs are free standing signs that tend to be tall and slim and viewed from all angles. We can manufacture single or double sided, flat or curved sign faces with or without illumination.
Pylon signs are designed to be viewed from a distance and make an impact from far away. They are normally made from a mild steel internal frame and aluminium or stainless steel casing.
Pylon signs are usually illuminated by florescent tubes as these are cheap to buy, but you can illuminate them via LED strip lighting as well.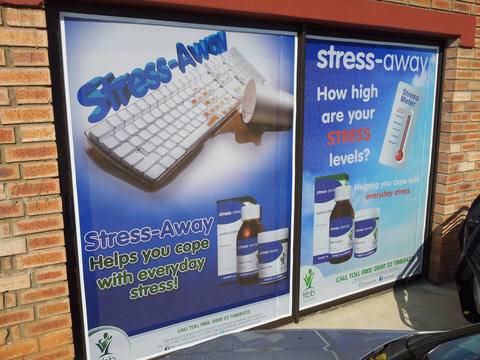 Transform your empty window into an attractive advertising space and give it a ultra professional look with window graphic stickers.
Custom printed and die-cut to any of your graphic and lettering needs so your message stands out. Window Graphic Stickers are use for store and car windows, signage, and cool art!
Custom window decals are perfect for all industries including: Retail, Food and Beverage, Restaurant, Commercial, Government.
see examples of completed signage branding projects below:
Using this site means you accept its
terms
| Copyright © 2022 Sign Up Signs and Corporate Gifts, Port Elizabeth, South Africa.
| website by